R&MinteliPhy Manage Plus SaaS GIS integration annual fee (R380073)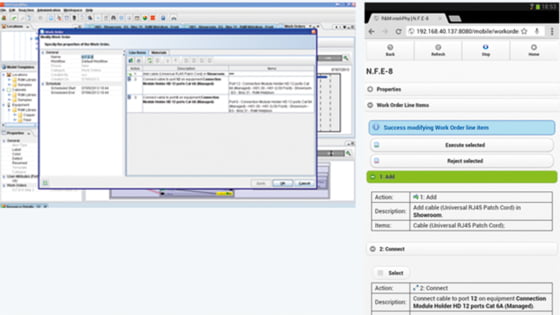 R&MinteliPhy Manage Plus SaaS GIS integration annual fee (R380073)
Annual fee includes software updates / upgrades. Allows access to data provided by geographical information systems (GIS) as background map.
Scope of supply
Annual fee for cloud-basedserver

Includes software updates / upgrades and access to the R&MinteliPhy Customer Support Website

Calibration of maps with logitude and latitude

Access to ESRI© ArcGIS© Server

Access to OpenStreetMap Data
Standard

ANSI/TIA/EIA-606-B - Labeling Scheme

CENELEC 51074 - Installation of Telecommunication Cabling

ITIL - IT Infrastructure Library

ISO/IEC 20000 - IT Service Management

ISO/IEC 27001 - Information Security

Java

Oracle Java 1.7 or higher

Third party system integration

Web services API (WDSL/SOAP), SNMP, JDBC, CSV

Client platform hardware

Processor at least 2 GHz, 2 GB RAM, Hard disk > 100MB availableFor 3D visualization: 8 GB RAM, quad-core processor, OpenGL 4

Client platform operating Systems

Windows XP, Windows Vista, Windows 7, Windows 8 (32 bit and 64 bit. 3Dvisualization requires 64 bit OS)Linux, MacOS (64 bit)

Web browser

Internet Explorer, Mozilla Firefox, Google Chrome, Opera

Mobile client

Android, iOS, HTML5
Copyright ©2022 Synergia SE. All Rights Reserved!